Jeffers Expression Lycra Tail Bag for Horses
The best way to maintain those luxurious flowing locks, and to keep them clean and show-ready is with the use of a horse tail bag. The Jeffers Expression Tail Bag is made from a stretchy lycra material that slides over your horse's tail and ties through the top of the braid easily. Measures approximately 24" (not including the ties at the top) and 6" wide.
Designed to keep your horse's tail clean and smooth while still allowing for natural movement
Attaches with a self-fabric tie to stay securely in place protecting your horse's tail from dirt
Lycra material tailbag provides moisture-wicking and fast-drying properties without causing any static in the tail
Exclusively designed and sold by Jeffers Equine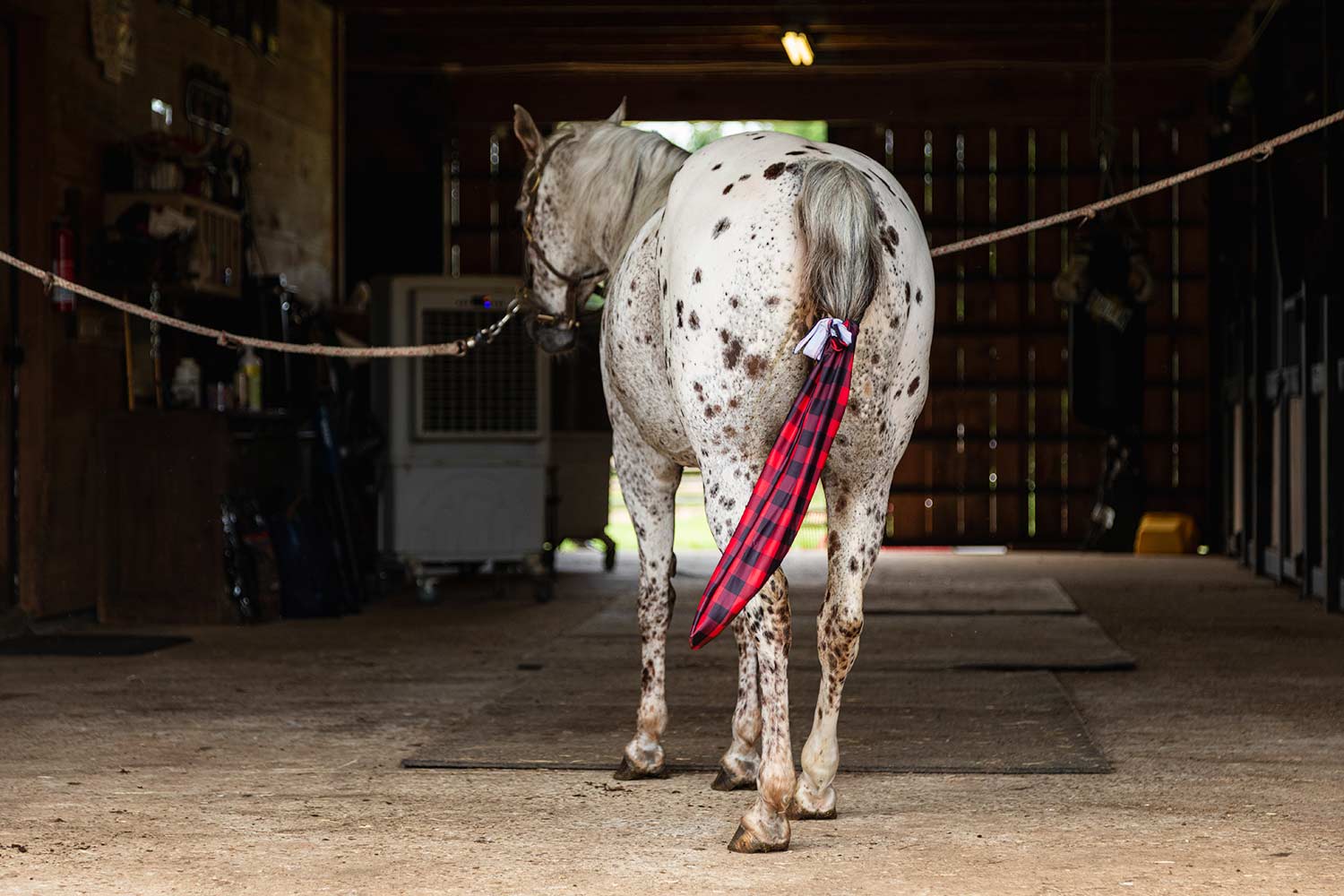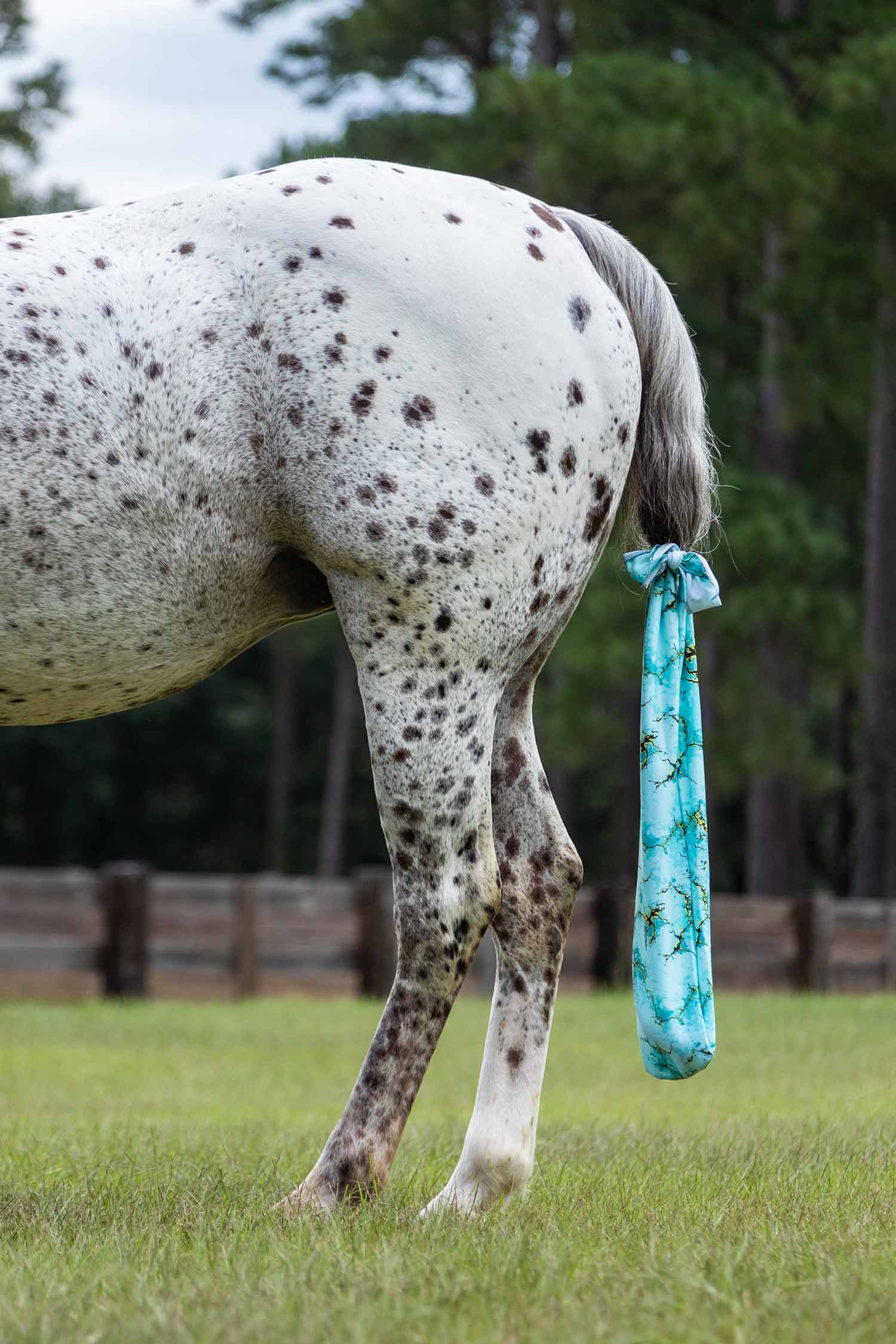 Shop other products in the Jeffers Expression collection!