Jeffers Expression "TrailPocket" Pommel Saddle Bag
The Jeffers "TrailPocket" Saddle Pouch is a must-have necessity for every western saddle. It attaches around the pommel of your saddle and will keep your phone, keys, cash, and treats within easy reach. Made with a wraparound zipper with padded sides to protect your phone. Includes a hidden zipper on the back which is perfect for cash and cards.
Measures 8.5" long x 3.5" wide x 4.5" tall.
Designed to carry your essentials while riding including your cell phone, keys, or other valuables
Attaches directly to the pommel of Western saddles with secure buckles
Large zipper top pocket and includes a smaller zipper pocket on the back for cards and cash
Exclusively designed and sold by Jeffers Equine
For a more detailed look at the Jeffers Expression "TrailPocket", check out the video below.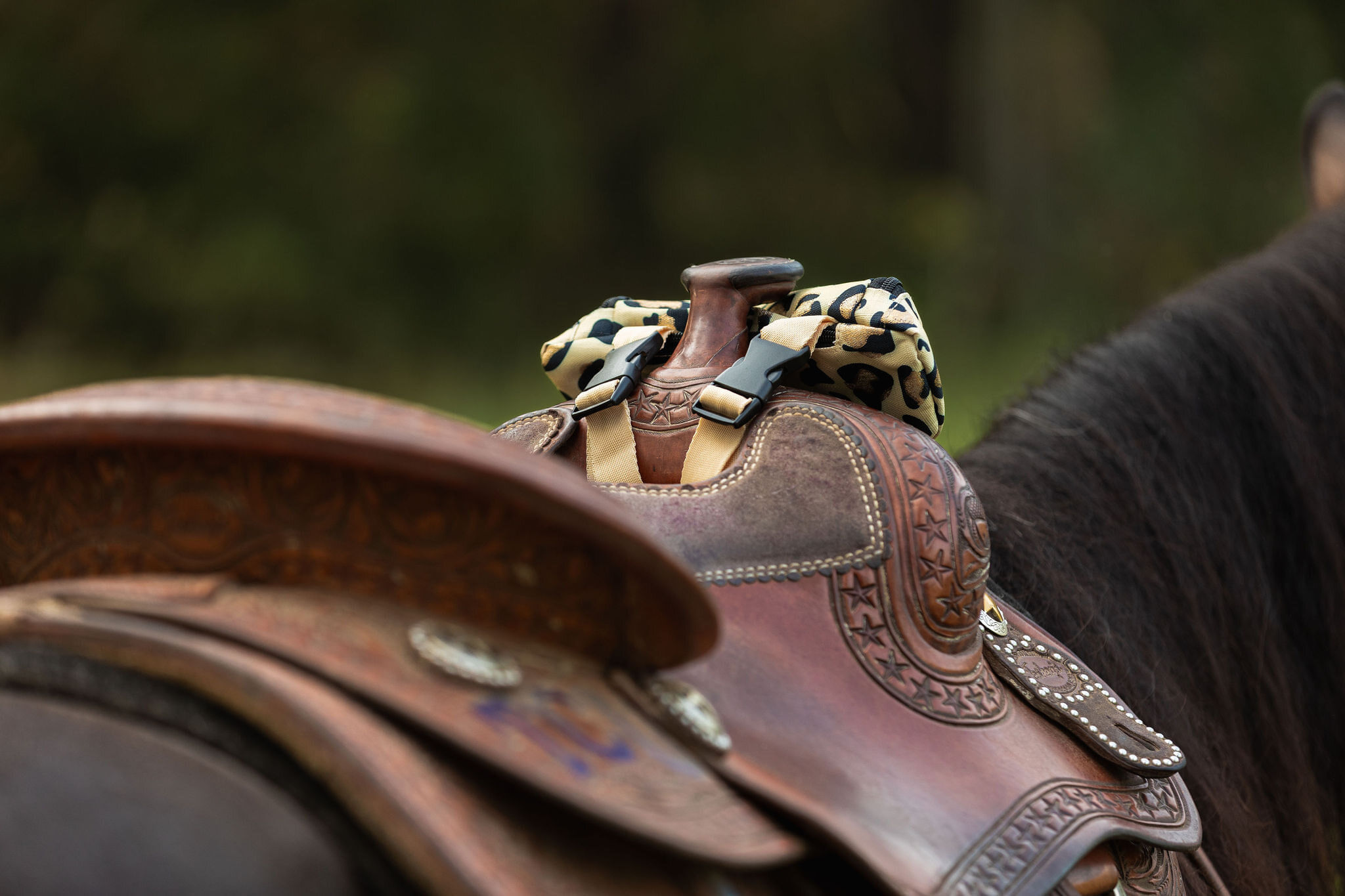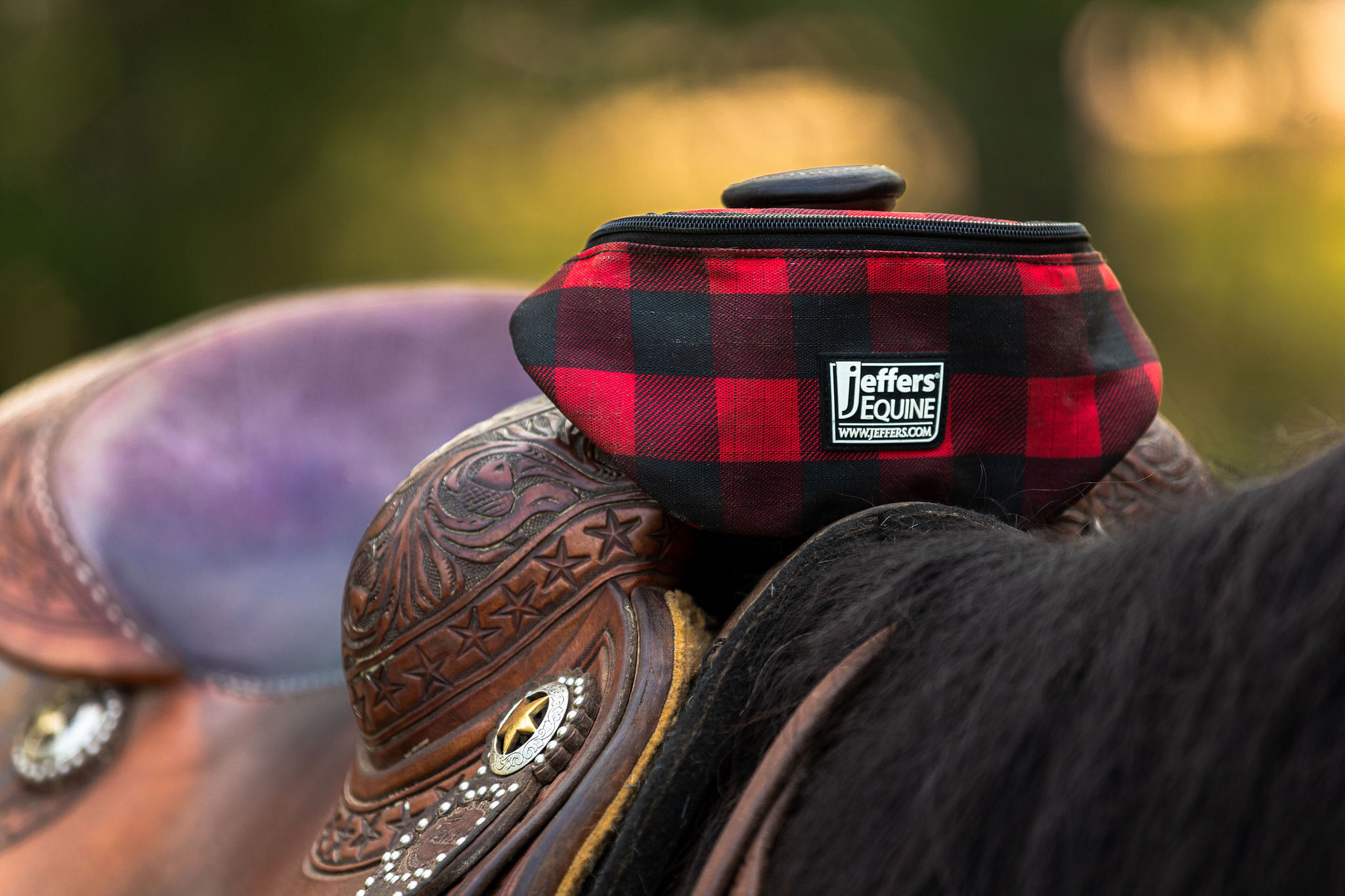 Shop other products in the Jeffers Expression collection!