Cyber Monday 2021
OFFER EXPIRED!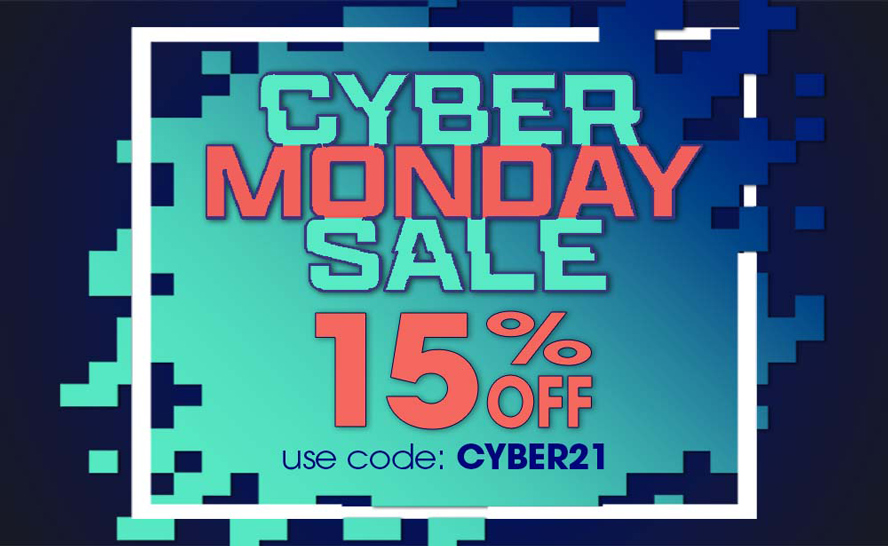 *Some exclusions apply. See below for more info.
Use code CYBER21 at checkout for 15% discount.
Offer valid 11/29/2021 through 11/30/2021 at 23:59 CST.
This coupon cannot be combined with any other coupons or offers.
Excludes select promotions.
Not valid for large quantity purchases of a single item.
Items in discount barn or feed are excluded.
Not valid on purchase gift cards.
Wholesale customers, call for discount options.
Taxes, shipping, and freight apply.
PayPal Customers, please apply discount before payment.
Cannot be applied to future or past orders.
The following items are excluded from the sale. The prices of these items will be increased so that adding 10% off will reduce the price to our everyday prices.

Zimectrin Gold (single), Panacur Powerpac, SafeGuard Cattle Dewormer Paste 10.2 oz (290 g), Quest Gel Plus (1dose), Anthelcide EQ, Capstar 2-25 lb (60 ct), Capstar for Dogs 25-125 lb (60 ct), K9 Advantix II (4 pk & 6 pk), Frontline Plus (6 pk), Solo-Jec 9 (25 dose), Potomavac (box of 5), Prestige WNV (10 dose), Prestige 3+WNV (10 dose), Prestige 2 (single & 10 dose), Prestige 5 (10 dose), Prestige 4 (10 dose), Zoetis Premium Spring Tune-Up Kit (10 dose), Zoetis Spring Tune Up Kit (10 dose), Bovi Sera Serum Antiboties (1000 mL), EqStim (50 mL), Oster PowerPro Ultra Clipper Kit, Stall Powder 40 lb, Home Again Scanner, Horseshoer's Secret Concentrate (11.25 lb), Master's Hoof Blend (HT-20) 8 lb, Today Parlor Pail (144 syringes), Pyranha Equine Aerosol 15 oz, Pyranha Zero-Bite RTU 32 oz 6 pack, Pyranha Equine Spray N' Wipe (gallon).
Please enter CYBER21 into "Promo Code" box to apply the discount before submitting your order.